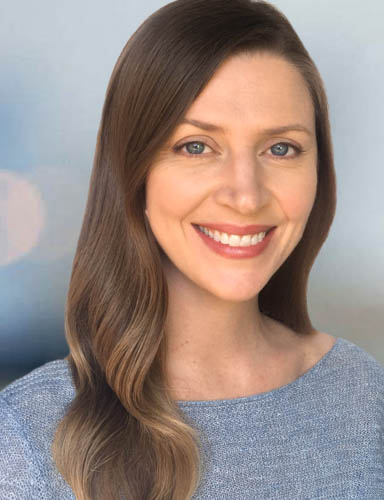 My Education & Background
Heather McMillen, Ph.D., LMFT
M.A. in Counseling Psychology (Emphasis in Depth Psychotherapy) | Pacifica Graduate Institute
Ph.D. in Depth Psychology & Integrative Therapy | Pacifica Graduate Institute
I specialize in working with highly creative adults and couples. Having spent 17 years as a professional fine artist, I deeply understand the benefits and challenges associated with artistic gifts. I work with many professionals in the fields of fine art and entertainment. However, I also recognize that living a creative life is not defined by one's choice of career. Instead, it refers to a spark of vitality that lives within each of us, which is the source of inspiration, joy, and growth. My background in the arts informs my approach to therapy through a sense of curiosity, wonder, and vitality.
Philosophy
I believe human beings have an innate drive toward the fulfillment of possibility. Given a supportive and nurturing therapeutic environment, the parts of our lives that involve emotional pain or discomfort often provide the most fertile opportunities for growth and healing. I view therapy as a collaborative process, which offers a chance to cultivate strength, meaning, and purpose.
Licensed Marriage & Family Therapist
I am currently accepting new clients in Pasadena CA. I have both in-person and telehealth (video) appointments available.
Ph.D. in Depth Psychology & Integrative Therapy
I earned a Ph.D. in Depth Psychology with a Specialization in Integrative Therapy and Healing Practices at Pacifica Graduate Institute.
Certified EMDR Practitioner/ Trauma Therapy
Eye Movement Desensitization & Reprocessing (EMDR) is an evidence-based integrative psychotherapy approach that has been proven effective for the treatment of single incident and complex trauma.
Advanced Training &
Certifications
EMDRIA (EMDR International Association)
I have successfully completed all required hours, practicum training, and consultation to become a Certified EMDR Therapist.
Trauma Resource Institute
I am trained in TRM and CRM, two programs designed to help to create "trauma-informed" and "resiliency-informed" individuals through the development of somatic awareness, personal resources, and grounding techniques.
Family & Couples Training
Southern California Counseling Center
SCCC's intensive training program included instruction in family systems, EFT, the Gottman Method, LGBTQ+ couples and families, and couples' individuation work.
Star Behavioral Health Providers
This certification course for civilian practitioners focused on developing core competencies for working with active-duty military service members, veterans, and military families.
Professional Affiliations &
Community Involvement
California Association of Marriage & Family Therapists (CAMFT)
I am a member of CAMFT, an independent professional organization dedicated to advancing the profession of marriage and family therapy as an art and a science, and to maintaining high standards of professional ethics, upholding the qualifications for the profession.
EMDR Institute
The EMDR Institute™, founded by Dr Francine Shapiro in 1990, offers quality trainings in the EMDR™ methodology, a treatment approach which has been empirically validated in over 24 randomized studies of trauma victims. An additional 24 studies have demonstrated positive effects for the eye movement component used in EMDR therapy.
The Friends of the Semel Institute for Neuroscience and Human Behavior at UCLA
Open Mind is a community film and lecture series that is open to the public at no charge on the UCLA campus. 'The Friends' bring together scientists, researchers, clinicians, authors and filmmakers to discuss issues that pertain to illnesses of the mind and brain.
Publications & Presentations
A Painter's Eye for Storytelling: How to Apply Color Theory to the Interpretation of Myth
Art & Psyche Conference Presentation | UCSB | Santa Barabara, CA
In the Footsteps of Gods and Monsters: Sacred Travel and Individuation
Published Master's Thesis | Pacifica Graduate Institute | Carpinteria CA
The Artist's Life: Examining the Creative Process
Special Guest Speaker | Laboratory Arts Collective | SOHO House West Hollywood